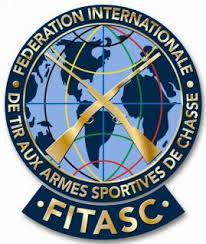 Traveling to Hungary for the 2017 World FITASC Championship? Here are some things you need to know.
You do not need a gun permit; however, you MUST have a letter of invitation with you, which contains all of your gun information.  While traveling on the territory of the European Union with weapons and ammunition, the relevant document is the European Firearms Pass. A person having the European Firearms Pass does not need to apply for any other special permit from the Hungarian Police in order to travel to Hungary with weapons and ammunition, but you must have with you the letter of invitation as proof that you are going to participate in a shooting competition in Hungary.
Please download the letter of invitation, complete it, and send it to the organizer at korbankrisztian@gmail.com as soon as possible. A copy of the invitation must be in your possession during your stay in Hungary.
If you intend to take more than one gun to Hungary, please complete the information for each gun you are taking with you.
You will also need to complete a customs CBP 4457 form in order to travel in and out of the country without having to pay duty on your shotgun.
Please keep a copy of this completed form to take with you, along with the letter of invitation, when traveling to Hungary and back home.