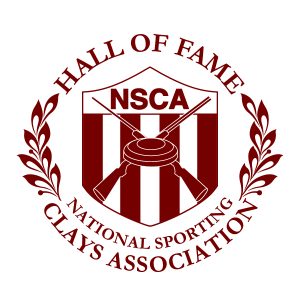 This year NSCA will recognize three distinguished members of the sporting clays community with induction into the NSCA Hall of Fame on Thursday, October 26 during the National Sporting Clays Championship. Those being inducted at the annual Hall of Fame Banquet for their accomplishments as shooters will be Bonnie I. McLaurin and Mark R. "Boo" Dykes. Receiving the du Pont Service Award is Pete Masch.
Bonnie McLaurin gained recognition as a seven-time All-American Team member, five-time USA Sporting Clays and FITASC Team member, three-time Ladies National Champion, five-time Ladies Champion at the U.S. Open, and two-time Ladies World FITASC medalist.
Mark "Boo" Dykes hit the pinnacle of his shooting career in the 1990s, earning numerous spots as an All-American Team Captain, a USA Sporting Clays Team gold medal winner and National Sporting Clays Champion with high scores at many events including the World FITASC and World English Sporting Championship.
Pete Masch has been a pillar of the sporting clays community for nearly 30 years, from being one of the original drivers setting up equipment and introducing the game and setting courses across the country. He has been a prominent figure at the U.S. Open Championships, working at 19 of the 26 held, as well as every National Championship that has been held. Pete always has a great attitude and works to help make the experience for every shooter the best it can be.
Banquet tickets are $50.00 each, or you can reserve a table for 10 people for $500.00. Reserved tickets must be purchased by October 23, 2017. To purchase your ticket, download the ticket form and send by mail (5931 Roft Road, San Antonio, TX  78250) or email to Lori Hartmann at lhartmann@nssa-nsca.com, or contact her by phone at 210-688-3371 ext. 116.