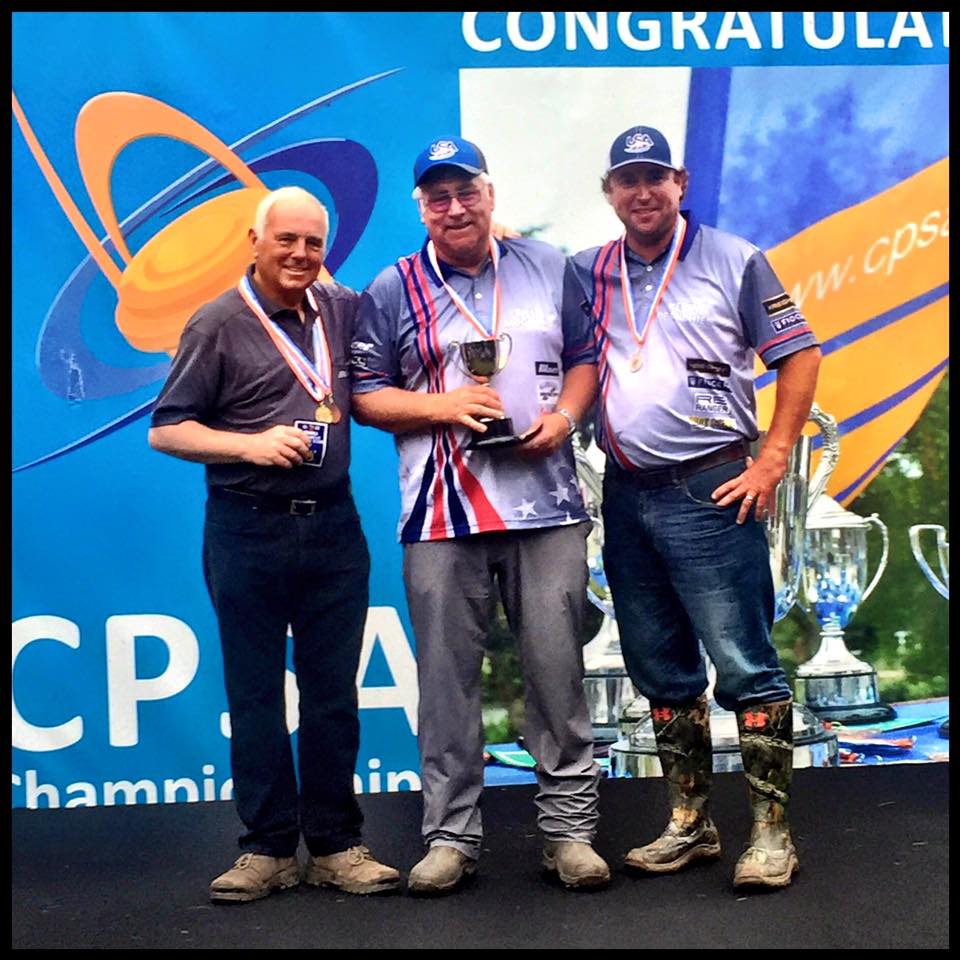 The USA Sporting Clays Team has claimed its share of medals in every event to date at the World English Sporting Championship, ongoing at the legendary E.J. Churchill sporting grounds in England.
USA dominated the podium in the FITASC event. Bill McGuire won the event with an impressive 94, while Kevin De Michiel bested sporting legend John Bidwell in a shoot-off of outstanding 93s. Desirae Edmunds took Ladies Silver, Dominic Gross won Junior Bronze and Gebben Miles won A2.
In World Sportrap (5-stand), Desirae Edmunds not only won the Ladies Gold but also gave the men a run for their money in the open category, finishing third in AAA class, one spot behind Derrick Mein.
Today, Edmunds won yet another Ladies title in the World English Prelim, followed by Alex Wampler at Silver. Shawn Kemeter won the Prelim Junior title, while Gebben Miles finished in second place in the Senior category.
The event continues through June 26. You can follow the team's progress on our Facebook pages, facebook.com/MyNSCA and facebook.com/USASportingClaysTeam.