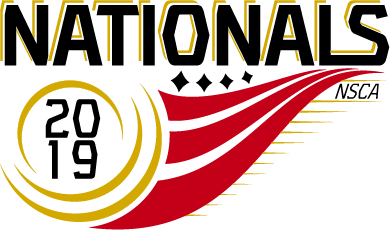 During the National Championship, we'll be giving away 166 shotguns, rifles, and handguns from Blaser, Browning, Beretta, Mauser, Sauer, Winchester and Remington through daily random drawings, and every participant in every class can be a winner! We've already drawn 20 winners from the first 2000 who registered.
Below are listed all the ways and places we'll be giving away guns. As names are drawn, we'll add them to this list. You can already see which 20 lucky participants have been drawn among the first 2000 members who registered for Nationals. Drawings will be daily, so check back often to see if you're a winner!
If you win a gun at Nationals, check in at the Pro Shop to claim it and to arrange for on-site pickup or shipping.
Category

No. of Guns

Winners

---

---

---

---

First 2000 early entry drawing
20
John Huntz
Preston Bailey
Dillon Hart
Mark Fields
Andy Madonio
Matthew Blankenship
Courtney Noppe
Jackie Trent
Billie Proctor
William Skewes
Robert Lenart
Richard Marks
Martin Davidson
Michael Hanus
Haley Satterwhite
Rick Urbanovsky
Corey Howell
Jason Rich
Robert Zellner
Justus Burrage

---

---

---

---

MEC Golden Target – Daily
8
Raul Ivan Ruvalcaba
Jeff Phillips
Deana Bailey
Desiree Martinez
Darla Lowder
Michael Mareli
Colton Roark
Wayne Byrd

---

---

---

---

Elite Golden Ticket – Daily
10
Rick Fuller
John Stinnett
Jose Pablo Roveles
James Klick
Thomas Allen
Chip Welch
Jerry Rackley
Gabriela Soriano
Kyle Schaeffer
Jim Pistrowski

---

---

---

---

2-Day Main, Sat-Sun, Oct. 20
4
Frans Droop
Garrett Saik
Dean Sams
Dustin Gaskins

---

---

---

---

2-Day Main, Mon-Tues, Oct. 22
4
Will Reich
Jack Abbott
Craig Stahl
Colin Burrows

---

---

---

---

Beretta Challenge – Daily
9
Robin Leathers
Richard Marks
Bill Royce
Tom Crowther
Michael Fedun
Adrian Garza
Tim Bray
Kayla Kane
Clayton Nance

---

---

---

---

Beretta Demo
1
Haley Day

---

---

---

---

Gun Options
 

5-Stand

1
 Larry Davis

 Super Sporting

1
 Graddy Gibbons
 

FITASC

1
 Hayes Garrett
 

K-Kup

1
 Justin Fenton

 Main Event

1
 Lonnie Johnston

---

---

---

---

Pre-Event Survey – Fri., Oct. 25
2
Roger Williams
Bradley Meaux

---

---

---

---

Guns to Class – Fri., Oct. 25

Master Class

11
Diane Sorantino
Matthew Tanner
Greg Espenhover
Jim Scott
Ed Wahlen
Juan Ayala II
Stephen Young
Lisa Sowell
Mark McAdams
Tony Monzingo
Julio Motolongo

AA Class

 5
Roger Williams
Bob Sumrall
Kevin Giles
Greg Durst
Juan Carlo Lopez

A

3
Howell Beach
Keith White
Steve Derenthal

B

3
Danny Sandvig
Chuck Dickinson Jr
Kevin Crumley

C

3
Laura Cameron
Rafael Klug
Daniel Coryell

D

3
Zack Pike
Paul Goodman
Jenifer Hall

E

2
Stuart Smith
Sarah Thomas

---

---

---

---

EC/Delegates Meeting – Wed, Oct. 23

2
Jay Heap
John Eagle

---

---

---

---

First-time Attendees – Thurs, Oct. 24

8
Travis Hudon
Mark Turner
Mike Dodd
Sanders Thompson
Steve Grantham
Servando Conde
Harley Brasher
Chelsea Bajjali

---

---

---

---

Hall of Fame Banquet – Thurs, Oct. 24
3
Gayla Cooper
Chuck Dickson
Brad Hopkins

---

---

---

---

Hall of Fame Auction – Thurs, Oct. 24
2
Driscoll Otto
Cyle Foley

---

---

---

---

4-Day Main – Fri, Oct. 25
8
Mike Harrington
Kelby Seanor
Mark Freeman
Tim Omeara
Battle Harris
Rob Reed
Debra Jones
Jeff Perlewitz

---

---

---

---

Guns to Concurrent – Fri, Oct. 25

Sub-Junior

2
Gavin Navarro
Parker Whittenburg

Junior

2
Clifford Seibert
Erin Callahan

Veteran

8
Willy Coffey
Gary Edwards
Mike Little
Gary Polito
Leland Key
Guido Locati
Mark Brittain
Ken Wells

Super Veteran

4
Ed Peacock
Harris McGough
Michael Boothe
Charlie Dodson

Sr. Super Veteran

1
Robert Nikkel

Lady

3
Susan Meyen
Lisa Henderson
Laura Olsen

---

---

---

---

Top Gun Shoot-Out – Fri, Oct. 25
8
Rafael Aguilar
Holly Lagedrost
Robert Galan
Ryan Hiles
Ryan Pena
Juan Rincon
Shane Hall
Jose Garza

---

---

---

---

USA Sporting Team – Fri, Oct. 25
2
William Mann
Avery Barrage

---

---

---

---

North v South Shoot-Out – Sat, Oct. 26

8
Austin Maddoux
Kevin Hay
Mike Peyton
Kadean Brostwick
Scott Shepherd
Eddie Valenzula
Matt Koltz
Garrett Balaski

---

---

---

---

Exhibitor Drawing – Sat, Oct. 26
10
Raymond Czech
Tommy Phillips
Ken Wells
James Bloomeiz
Blaze Whitehead
Garrett Balaski
David Alexander
James Hokanson
Charlie Dodson
David Cole

---

---

---

---

Ladies Open – Sat., Oct. 26

2
Courtney Noppe
Anne Mauro

---

---

---

---

2020 Early Sign-up – post-shoot

2

---

---

---

---

Post-Event Survey

3

---

---

---

---