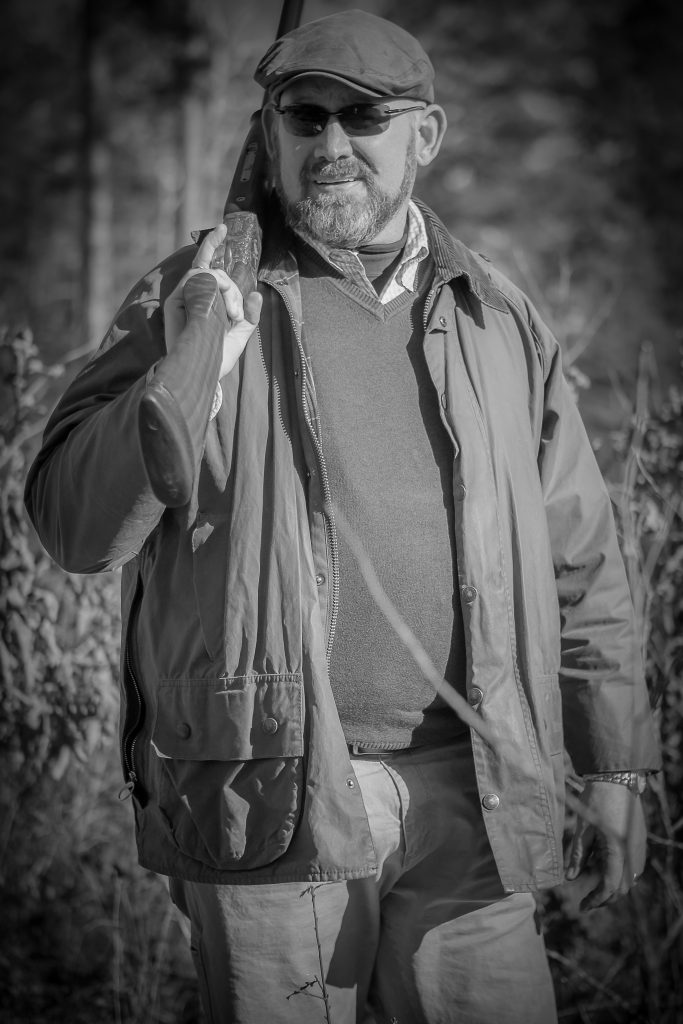 Our association was saddened to hear of the passing of Robert "Rob" George Estes, Sr., on December 17, 2017. Rob was an owner and served as CEO of Big Red Oak Plantation in Georgia from 2013 until his death.
Rob was a dedicated supporter of NSCA and sporting clays who loved both the people and the sport. His love for the sporting clays community was immense, as was recognized in his active participation in numerous events despite his health decline. One of his happiest and most satisfying achievements over the last four years was seeing Big Red Oak Plantation secure and host the Georgia State Sporting Clays Association Championship in 2015 and the NSCA U.S. Open Sporting Clays Championship in 2017.
Rob was diagnosed with glioblastoma brain cancer in 2013. His son, Robert Jr., spoke of the profound effect of his father's diagnosis at the time of being awarded an NSCA scholarship earlier in 2017. "This happened during my first week of high school and has certainly shaped my high school experience. I am thankful for the way that sporting clays has allowed me to spend time with my father while doing something that we both enjoy. These are memories that I will never forget."
Friends and family honored Rob's life in a worship service at Newnan First United Methodist Church on Wednesday, December 20. Interment will be at a later date on his beloved farm land in Meriwether County. According to his family, few people appreciated flowers and all things that grow outside more than Rob, but they suggested that those who wish to honor his life make a memorial contribution to the foundation he was instrumental in establishing and had come to be a large part of his life as he dealt with brain cancer and its effect on a family. Donations may be made by mail to Can't Never Could, Inc., 10 Sherwood Drive, Newnan, GA 30263 or at www.cantnevercouldinc.com. Condolences can be expressed online at www.mckoon.com.