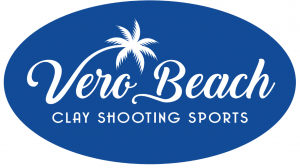 As the second of the "Big 4" Florida February sporting clays tournaments, the 2019 Caribbean Classic in Vero Beach, FL is shaping up to be the biggest and best ever. Pre-registration to date has exceeded all previous years, and most events are full or almost full. But don't despair — if you plan to come but haven't yet signed up, the club is working a waiting list where necessary. Call Emma at the club, 772-978-0935, or go to www.winscoreonline.com to register ASAP. Please note that due to the anticipated large crowd, all on-site RV parking and vendor spaces MUST be reserved in advance by calling Emma anytime Wednesday through Sunday.
There's other very exciting news surrounding the Caribbean Classic this year, too. Elite Shotguns has joined with Kolar Arms in the title sponsorship of the 2019 shoot, and this tournament will be the launch of the new ownership of the Indian River club by Elite Shotguns. Great plans are shaping up for future improvements and expansion of the club buildings and grounds, the beginnings of which will be on display at the Caribbean this year. The facility is now renamed Vero Beach Clay Shooting Sports, complete with a new logo.  Mick and Emma Howells will remain to manage the club year-round and host the annual Caribbean Classic tournament.
The Caribbean starts on Wednesday, February 6, with the 100-bird Elite FITASC, which can be shot either Wednesday or Thursday. In conjunction with FITASC, there will also be Elite Sub-gauge 50-bird events in .410, 28, 20 and 12 gauges on Wednesday and Thursday. The 50-bird Guerini 5-Stand event starts Friday morning and runs through Sunday at 1:30 p.m. Friday is also the day for the White Flyer 100 Preliminary, which is a great warm-up for the Main Event. Trophies and medals will be awarded to all winners in these events.
The program for the Kolar 200-bird Main Event will again feature silver trophies to HOA, runner-up, class 1-3 and concurrent 1-2, and guaranteed added money to 3 places in all classes ($300, $200, $100), plus championship purses of $2,000 to HOA and $1,000 to runner-up. In addition, any shooter who competes in the FITASC, Prelim and Main events is automatically entered (no additional entry fee) in the Ironman 400 and will shoot for class and concurrent 1st place money of $100 each. All of these Main Event payouts are guaranteed regardless of class/concurrent sizes.
On Monday, plan to stay and shoot the Gator Cup Warm-Up – 100 targets sponsored by Carl Emilson and Performance/OnPoint Marketing. Carl will also be on site all weekend with ammo  sales.
The Shooter's Party on Saturday will be held at the Pointe West Country Club, conveniently located near the gun club and within easy driving distance from area motels. This was a new venue for the event last year and proved to be such a success that it is returning this year. The party will be held from 5-7 p.m., serving a delicious buffet dinner and drinks. Trophies for the FITASC and sub-gauge events will be awarded, as well as many drawings for door prizes. The party is included in the entry fees for all registered competitors; tickets for guests may be purchased at Registration for $20 each. So, plan to stay for a relaxing and fun-filled evening!
Breakfast and lunch will be available at the club each day, Wednesday thru Monday. With all of the excitement, you won't want to miss this shoot — head to sunny Florida for the 2019 Caribbean Classic in beautiful Vero Beach, FL!
Note: A new website for the club is under construction. You can find it soon at https://verobeachclayshooting.com. 
— Contributed by Louise Terry