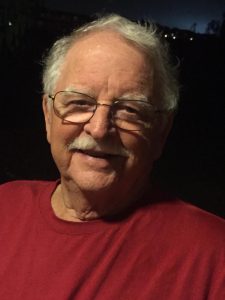 James (Jim) Swanzy III of Clute, Texas, long-time president of Capital City Skeet & Trap, passed away on February 21.
Jim and his wife Marian were married for over 40 years and lived in Austin. After retirement, Jim enjoyed shooting and riding and traveling on his BMW motorcycles. He played an integral part in making Austin's Capital City Clays a welcoming and fun location for shooting skeet, trap, and sporting clays. Following the death of Marian in 2016, Jim married Margaret Kana in 2017 and moved to Clute. In September 2018, he was diagnosed with pancreatic cancer. Jim fought the disease valiantly but succumbed on February 21.
He is survived by his second wife, Margaret Kana, his daughter Stephanie and son-in-law Kirk Winterrowd, his daughter Emily and son-in-law Christopher Borin and grandchildren Jonathan Borin and Marian Borin, his stepson and daughter-in-law Chris Kana and Shea Ashley, stepson Carl Kana, and sister and brother-in-law Diane and Herb Luff,.
You can view his full obituary and leave condolences here.
NSCA extends our sympathies to Jim's family, friends, and the shooting community at Capital City Clays.