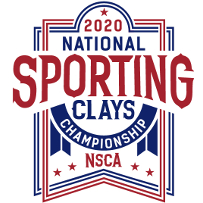 During the National Sporting Clays Championship, October 17-25, we'll be giving away at least 52 shotguns, rifles, and handguns from Browning, Beretta, CZ, Fabarm, Marlin, Mauser, Sauer, Winchester, and Remington through daily random drawings, and every participant in every class can be a winner! We're also giving away other valuable prizes from our sponsors daily through drawings, games, and fun activities.
Below are listed all the ways and places we'll be giving away guns and other prizes. As names are drawn or prizes are won, we'll add them to this list. We'll be adding winners every day, so check back often to see if you're a winner!
If you win a gun or other prize at Nationals, check in at the Pro Shop to claim it and to arrange for on-site pickup or shipping.
| | | | | | |
| --- | --- | --- | --- | --- | --- |
| Date | Award | Brand | Model/Prize | NSCA/Comp # | Winner |
| | | | | | |
| --- | --- | --- | --- | --- | --- |
| October 17 | 2-Day Main Sat-Sun | Mauser | Model 12 .30-06 | 646547 / 1789 | Trevor Shannahan |
---
| | | | | | |
| --- | --- | --- | --- | --- | --- |
| October 19 | 2-Day Main Mon-Tues | Mauser | Model 12 .300 Win. Mag. | 500187 / 179 | Paul McCormick |
---
| | | | | | |
| --- | --- | --- | --- | --- | --- |
| October 23 | 4-Day Main Thurs-Sun | Mauser | Model 12 .30-06 | 764 | Andrey Semeckin |
| | 4-Day Main Thurs-Sun | CZ | Dan Wesson 1911 | 1045 | Jack Stone |
---
| | | | | | |
| --- | --- | --- | --- | --- | --- |
| October 23 | Master Class | Marlin |  XT 17V 17HMR | 660081 | Frank Bruno |
| | Master Class | Browning | 1911 .380 | 635630 | Blaize Whitehead |
| | AA Class | Marlin | XT 17V 17HMR | 633645 | Mark Goff |
| | AA Class | Browning | 1911 .380 | 617180 | Erin Callahan |
| | A Class | Marlin | XT 17V 17HMR |  676633 | Stanley Weyers |
| | A Class | Browning | 1911 .380 | 640776 | Kacey Young |
| | B Class | Marlin | XT 17V 17HMR | 667010 | Kayla Wilgus |
| | B Class | Browning | 1911 .380 | 626893 | Scott Caudill |
| | C Class | Marlin | XT 17V 17HMR | 668315 | Steven Henderson |
| | C Class | Browning | 1911 .380 | 662825 | Justus Burrage |
| | D Class | Marlin | XT 17V 17HMR | 634238 | Tanner Vacha |
| | D Class | Browning | 1911 .380 | 673574 | Doug Burton |
| | E Class | Marlin | XT 17V 17HMR | 670542 | Zarious McIntyre |
| | E Class | Browning | 1911 .380 | 642860 | Kinnith Black |
| | Sub Jr. | Mauser | M12 .300 Win Mag | 661991 | Hunter Singleton |
| | Sub Jr. | Browning | 1911 .22LR | 676182 | Thomas Jacobs |
| | Junior | Mauser | M12 .300 Win Mag | 658890 | William Dedufour |
| | Junior | Browning | 1911 .22LR | 669653 | Caitlyn Homewood |
| | Veteran | Mauser | M12 .300 Win Mag | 553966 | JD Richardson |
| | Veteran | Browning | 1911 .22LR | 523254 | Larry Duke |
| | Super Vet | Mauser | M12 .300 Win Mag | 668534 | JC Carter |
| | Super Vet | Browning | 1911 .22LR | 527546 | Michael Boothe |
| | Sr. Super Vet | Mauser | M12 .300 Win Mag | 526546 | Alan Brown |
| | Sr. Super Vet | Browning | 1911 .22LR | 687352 | James Mitchell |
| | Lady | Mauser | M18 .30-06 | 672709 | Kathryn Fish |
| | Lady | Browning | 1911 .22LR | 627561 | Melanie Harrington |
---
| | | | | | |
| --- | --- | --- | --- | --- | --- |
| October 23 | First Time Attendee | Fabarm | L4S Semi Auto 12ga | 675672 | Paul Miller |
| October 23 | First Time Attendee | Briley | $350 Gift Certificate | 1498/680592 | JJ Keeth |
| October 23 | First Time Attendee | Decot Hy-Wyd | $100 Gift Certificate | 2023/687048 | Christian Dixon |
| October 23 | First Time Attendee | Negrini | Glasses Case | 2030/673405 | Colt Bragg III |
| October 23 | First Time Attendee | BJ's Brewhouse | $80 Gift Card | 1493/676182 | Thomas Jacobs |
---
| | | | | | |
| --- | --- | --- | --- | --- | --- |
| October 23 | Exhibitor Drawing | Browning | T Bolt 17HMR | 674897 | Roger Pfeil |
| | Exhibitor Drawing | Mauser | M18 .30-06 | 601633 | Anthony McColum |
| | Exhibitor Drawing | Remington | 887 Nitro Pump 12ga | 545693 | Michael Fedun |
| | Exhibitor Drawing | Winchester | Case of 12-Gauge Shotshells | 667518 | Matthew Lorio |
| | Exhibitor Drawing | Federal | Case of 12-Gauge Shotshells | 686243 | Coy LaBuhn |
| | Exhibitor Drawing | Remington | Case of 12-Gauge Shotshells | 596671 | Bob Cash |
| | Exhibitor Drawing | Fiocchi | Case of 12-Gauge Shotshells | 669376 | Heath Garrett |
| | Exhibitor Drawing | Aguila | Case of 12-Gauge Shotshells | 643050 | Buster Kirkland |
| | Exhibitor Drawing | Rio | Case of 12-Gauge Shotshells | 667674 | Erick Swanson |
| | Exhibitor Drawing | B&P | Case of 12-Gauge Shotshells | 613387 | Keith Banks |
---
| | | | | | |
| --- | --- | --- | --- | --- | --- |
| October 22 | MEC Golden Target | Remington | 887 Nitro Pump 12ga | 553972 | Michael Lowe |
| October 24 | MEC Golden Target | Browning | BPS Pump 12ga | 635114 | Reginald Lawrence |
---
| | | | | | |
| --- | --- | --- | --- | --- | --- |
| October 17 | Elite Shotguns Golden Ticket | Sauer | 100 Classic .243 | 661781 | Carey Franklin |
| October 18 | Elite Shotguns Golden Ticket | Winchester | M70 .308 | 664951 | Branden Barkey |
| October 18 | Elite Shotguns Golden Ticket | BJ's Brewhouse Gift Card | Elite Shotguns Merchandise | 543915 | Jerry Bishop |
| October 19 | Elite Shotguns Golden Ticket | Winchester | SXP Pump 12ga | 612356 | Edward Miller |
| October 19 | Elite Shotguns Golden Ticket | BJ's Brewhouse Gift Card | Elite Shotguns Merchandise | 527701 | Driscoll Otto |
| October 20 | Elite Shotguns Golden Ticket | Browning | X Bolt 6mm Creedmore |  630101 | Ryan Hiles |
| October 20 | Elite Shotguns Golden Ticket | $40 BJ's Brewhouse Gift Card | Elite Shotguns Merchandise | 502448 | Gary Greenway |
| October 22 | Elite Shotguns Golden Ticket | Winchester | SXP Pump 12ga | 647889 | Phil Escalette |
| October 22 | Elite Shotguns Golden Ticket | $40 BJ's Brewhouse Gift Card | Elite Shotguns Merchandise | | Clay Whitfill |
| October 23 | Elite Shotguns Golden Ticket | Browning | X Bolt 6mm Creedmore | 551355 | James Scriber |
| October 24 | Elite Shotguns Golden Ticket | Winchester | XPR HNT MOMCR .243 |  662033 | Stephen Ross |
| October 25 | Elite Shotguns Golden Ticket | Sauer | 100 Classic .300 Win Mag |  666034 | Jeff Cramblit |
---
| | | | | | |
| --- | --- | --- | --- | --- | --- |
| October 19 | Beretta Challenge | Beretta | Backpack and Merchandise | 611813 | Lizzy Seibert |
| October 19 | Beretta Challenge | Briley | Gift Certificate | 631175 | Ben Hada |
| October 20 | Beretta Challenge | Beretta | Backpack and Gear | 641939 | Jacob Cameron |
| October 20 | Beretta Challenge | | 2 Flats 12-Ga. Ammo | 630777 | Steven Mang |
| October 21 | Beretta Challenge | Beretta | Backpack and Gear | 669686 | Stuart Smith |
| October 21 | Beretta Challenge | Briley | Gift Certificate | 500586 | Glenn Davis |
| October 22 | Beretta Challenge | Beretta | Backpack and Gear | 628816 | TJ Hawk |
| October 22 | Beretta Challenge | | 2 Flats 12-Ga. Ammo | 528224 | Gene Sherrod |
| October 23 | Beretta Challenge | Beretta | Extreme 12-Gauge | 651240 | Don Padgett |
| October 23 | Beretta Challenge | Beretta | Backpack and Gear | 524662 | Glenn Lubeznik |
| October 24 | Beretta Challenge | Beretta | A400 Excel 12ga | 611341 | Roger Huse |
| October 25 | Beretta Challenge | Beretta | 691 Sporting 12ga | 643283 | Dylan Owens |
---
| | | | | | |
| --- | --- | --- | --- | --- | --- |
| October 25 | Grand Prize Men | Beretta | 694 Sporting 12ga | 637110 | Daylon Mahn |
| October 25 | Grand Prize Ladies | Beretta | 694 Sporting 12ga | 650910 | Mary Krentz |
| October 25 | Grand Prize | Beretta | M9A 9mm | 520324 | Jeff Sessoms |
---
| | | | | | |
| --- | --- | --- | --- | --- | --- |
| October 23 | Ladies Open | Browning | T Bolt 17HMR | 669653 | Caitlyn Homewood |
| October 23 | Ladies Open | | Pick up at Ammo Barn | | Adriane Baan |
| October 23 | Ladies Open | | Pick up at Ammo Barn | | Tammy Bartlett |
| October 23 | Ladies Open | | Pick up at Ammo Barn | | Peggy Callahan |
| October 23 | Ladies Open | | Pick up at Ammo Barn | | Lisa Canon |
| October 23 | Ladies Open | | Pick up at Ammo Barn | | Cassandra Carrizale |
| October 23 | Ladies Open | | Pick up at Ammo Barn | | Catherine Cook |
| October 23 | Ladies Open | | Pick up at Ammo Barn | | Kathryn Fish |
| October 23 | Ladies Open | | Pick up at Ammo Barn | | Tylar Gantt |
| October 23 | Ladies Open | | Pick up at Ammo Barn | | Irma Garza |
| October 23 | Ladies Open | | Pick up at Ammo Barn | | Natalia Gonzalez |
| October 23 | Ladies Open | | Pick up at Ammo Barn | | Elizabeth Greenblum |
| October 23 | Ladies Open | | Pick up at Ammo Barn | | Caitlyn Homewood |
| October 23 | Ladies Open | | Pick up at Ammo Barn | | Marietta Johnson |
| October 23 | Ladies Open | | Pick up at Ammo Barn | | June Lack |
| October 23 | Ladies Open | | Pick up at Ammo Barn | | DeeAnn Martin |
| October 23 | Ladies Open | | Pick up at Ammo Barn | | Rayne Mendez |
| October 23 | Ladies Open | | Pick up at Ammo Barn | | Terry Olsen |
| October 23 | Ladies Open | | Pick up at Ammo Barn | | Ines Rodriguez |
| October 23 | Ladies Open | | Pick up at Ammo Barn | | Gianna Santo |
| October 23 | Ladies Open | | Pick up at Ammo Barn | | Susan Sessoms |
| October 23 | Ladies Open | | Pick up at Ammo Barn | | Claire Soller |
| October 23 | Ladies Open | | Pick up at Ammo Barn | | Erika Spies |
| October 23 | Ladies Open | | Pick up at Ammo Barn | | Stacey Stephens |
| October 23 | Ladies Open | | Pick up at Ammo Barn | | Melanie Sturgis |
| October 23 | Ladies Open | | Pick up at Ammo Barn | | Monica Tedford |
| October 23 | Ladies Open | | Pick up at Ammo Barn | | Lydia Touchet |
| October 23 | Ladies Open | | Pick up at Ammo Barn | | Cynthia Vogl |
| October 23 | Ladies Open | | Pick up at Ammo Barn | | Jane Williams |
| October 23 | Ladies Open | | Pick up at Ammo Barn | | Tracy Yarborough |
---
| | | | | | |
| --- | --- | --- | --- | --- | --- |
| October 23 | Pre Survey | Browning | T Bolt 17HMR | 659719 | Ruben Pena |
| October 24 | Pre Survey | Briley | $500 Gift Certificate | 555297 | Kyle Milwood |
| October 24 | Pre Survey | Decot HyWyd | $100 Gift Certificate | 636134 | Donald Shaheen |
| October 24 | Pre Survey | Federal | 2 Cases 12-Gauge Shotshells | 656387 | Chuck Dickson |
| October 24 | Pre Survey | Negrini | Case | 667675 | Taylor Swansob |
---
| | | | | | |
| --- | --- | --- | --- | --- | --- |
| November 15 | Post Survey | Browning | BPS Pump 12ga | | |