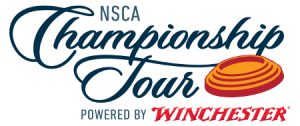 The South Central Regional Sporting Clays Championship has been rescheduled and relocated due to the devastation by Hurricane Ida at Covey Rise Gun Club, which was originally planned to host the event. Following the news that the club would be forced to cancel, the NSCA Executive Council held a conference call to discuss the options. Greater Houston Sports Club generously offered to host the Regional, and the Executive Council unanimously approved combining the 2021 South Central Regional with the prestigious Diamond Classic at Greater Houston.
The South Central Regional & Diamond Classic are scheduled for September 29 – October 3, and registration is open at winscoreonline.com. Accommodations, vendor information and other general information can be found at greaterhoustonsportsclub.com.
This event will replace the original South Central Regional at Covey Rise Gun Club as a USASCT Qualifier for both the sporting and FITASC teams, as well as a tour stop for the 2021 NSCA Championship Tour, Powered by Winchester, and the Winchester Ladies Cup.
If you were signed up for the South Central Regional and not the Diamond Classic, you will need to register for the Diamond Classic/SC Regional. Deposits paid to Covey Rise will NOT transfer over to the Diamond Classic/SC Regional; you will need to pay new deposits.
Covey Rise Gun Club will be awarded the opportunity to host the South Central Regional in 2023.
Covey Rise Gun Club & ScoreChaser have issued this statement regarding deposits:
Covey Rise will issue a refund at your request. The Club will receive another shot at the Regional in 2023. ALL ENTRANTS should complete the form at this link: https://forms.gle/EvUHPwn7XjozVNTP8. This will allow you the opportunity to request a refund, roll your deposit to 2023, or donate your payment to Covey Rise for the recovery efforts. Please submit your response by October 1, 2021.
Thank you for your patience as the Registration staff processes these forms. The entire parish surrounding Husser, LA, still has limited utilities and communications. Please understand how this affects the staff at Covey Rise and that they're making every effort to accommodate refunds as soon as their business and the bank can re-open. Every shooter will receive a response to their form request.