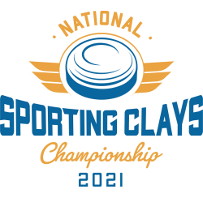 During the National Sporting Clays Championship, October 23-31, we'll be giving away guns daily through random drawings, and every participant in every class can be a winner! We're also giving away other valuable prizes from our sponsors daily through drawings, games, and fun activities.
Below are listed all the ways and places we'll be giving away guns. As names are drawn, we'll add them to this list. We'll be adding winners every day, so check back often to see if you're a winner!
If you win a gun or other prize at Nationals, check in at the Pro Shop to claim it and to arrange for on-site pickup or shipping.
| | | | | | |
| --- | --- | --- | --- | --- | --- |
| Date | Award | Brand | Model/Prize | NSCA/Comp # | Winner |
| | | | | | |
| --- | --- | --- | --- | --- | --- |
| | Main Event Gun Option | Blaser | R8 .22-250 | |  Rayne Mendez |
| | K-Kup Gun Option | Blaser | R8 .30-06 | |  Justin Chavez |
| | Super Sporting Gun Option | Blaser | R8 6.5mm Creedmore | |  Alexander Sedlachek |
| | FITASC Gun Option | Winchester | M70 .308 | |  Holt Geisweidt |
| | 5-Stand Gun Option | Browning | AB3 6.5mm Creedmore | |  Cory Kruse |
---
| | | | | | |
| --- | --- | --- | --- | --- | --- |
| October 23 | 2-Day Main Sat-Sun | Mauser |  Model 18 .30-06 |  616273 |  Doug Hess |
---
| | | | | | |
| --- | --- | --- | --- | --- | --- |
| October 25 | 2-Day Main Mon-Tues | Mauser |  Model 18 .30-06 |  684836 |  Ron Carroll |
---
| | | | | | |
| --- | --- | --- | --- | --- | --- |
| October 29 | 4-Day Main Thurs-Sun | Mauser |  Model 18 .30-06 |  668673 |  Austin Luchak |
| | 4-Day Main Thurs-Sun | Fabarm |  Axis Grey Sporting |  626344 |  Stephanie Jones |
---
| | | | | | |
| --- | --- | --- | --- | --- | --- |
| October 29 | Master Class | Sauer | 101 Classic XT .300 Win Mag |  641831 |  Shelby Moon |
| | Master Class | Browning | 1911-22 |  551355 |  James Scriber |
| | AA Class | Sauer | 101 Classic XT 7mm |  617303 |  Cole Parks |
| | AA Class | Browning | 1911-22 |  639983 |  Steven Mafrige |
| | A Class | Sauer | 101 Classic XT 7mm |  666023 |  Jay Wade |
| | A Class | Browning | 1911-22 |  658043 |  Bill Forby |
| | B Class | Sauer | 101 Classic XT 7mm |  546700 |  Charles Bond |
| | B Class | Browning | 1911-22 |  557520 |  Eddie Bump |
| | C Class | Sauer | 101 Classic XT 7mm |  620655 |  Sam Wexler |
| | C Class | Browning | 1911-22 |  699013 |  Jayden Schoppe |
| | D Class | Sauer | 101 Classic XT 7mm |  651245 |  Brian Booth |
| | D Class | Browning | 1911-22 |  629271 |  Lou Louviere |
| | E Class | Sauer | 101 Classic XT 7mm |  647755 |  Terry Olson |
| | E Class | Browning | 1911-22 |  644980 |  Jeannie McNeal |
| | Sub-Jr. | Browning | AB3 6.5mm Creedmore |  687472 |  Dylan Schroeder |
| | Sub Jr. | Browning | Silver Field Composite |  692867 |  Brodie Laramie |
| | Junior | Browning | AB3 .30-06 |  627744 |  Seth Ratliff |
| | Junior | Browning | Silver Field Composite |  671855 |  Austin Cosper |
| | Veteran | Browning | X Bolt .30-06 |  533443 |  Mark Freeman |
| | Veteran | Browning | Silver Field Composite |  537375 |  Brian Hill |
| | Super Vet | Browning | X Bolt .270 |  699303 |  Clay Hartley |
| | Super Vet | Browning | Silver Field Composite |  507105 |  James Donatelli |
| | Sr. Super Vet | Browning | X Bolt .243 |  544364 |  James Pittman |
| | Sr. Super Vet | Browning | A5 Hunter |  549544 |  Bill Hogg |
| | Lady | Browning | T Bolt .17 HMR |  681428 |  Allison Hayes |
| | Lady | Browning | Maxus Hunter 12 Ga. |  681861 |  Tylar Gantt |
| | Legacy | Winchester | XPR HNT MOMCR 7mm-08 |  537738 |  Roy Hoefling |
| | Legacy | Browning | BPS 12 Ga. |  510313 |  Brian Brewton |
---
| | | | | | |
| --- | --- | --- | --- | --- | --- |
| October 29 | First Time Attendee | Fabarm | LR Silver |  699604 |  Carter Moran |
---
| | | | | | |
| --- | --- | --- | --- | --- | --- |
| October 29 | Exhibitor Drawing | Winchester | XPR Scoped 7mm-08 |  501476 |  Kenneth Earp |
| | Exhibitor Drawing | Browning | BPS 28 Ga. |  660216 |  Nathaniel Myers |
| | Exhibitor Drawing | Remington | 887 Nitro Magnum |  647605 |  Anthony Regelski |
---
| | | | | | |
| --- | --- | --- | --- | --- | --- |
| October 29 | Top Gun | Browning | BPS Pump 20-ga. | |  Dwayne McFarland |
| | Top Gun | Browning | BPS Pump 12-ga. | |  James Pittman |
| | Top Gun | Browning | BPS Pump 12-ga. | |  Kurt Johnson |
| | Top Gun | Browning | Buck Mark .22 LR | |  Sandra Mikolajczyk |
| | Top Gun | Winchester | Super X Pump | |  Russ Hanks |
| | Top Gun | Mauser | M12 .308 | | Janita Hodge |
---
| | | | | | |
| --- | --- | --- | --- | --- | --- |
| October 29 | North v South | Browning | 1911 – .22 | |  Cole Parks |
| | North v South | Browning | 1911 – .22 | |  Jessica Black |
| | North v South | Remington | 887 Nitro Magnum | |  Dwayne McFarland |
| | North v South | Remington | 887 Nitro Magnum | |  Sherrie Lewis |
| | North v South | Remington | 887 Nitro Magnum | |  Sarah Thomas |
| | North v South | Remington | 887 Nitro Magnum | |  Scott Hitch |
---
| | | | | | |
| --- | --- | --- | --- | --- | --- |
| October 28 | MEC Golden Target | Henry | Golden Boy | 644179 | Larry Fechner |
| October 29 | MEC Golden Target | Henry | Golden Boy | 645007 | Scott Schludt |
| October 30 | MEC Golden Target | Remington | 887 Nitro Magnum | |  Richard Hodge |
| October 31 | MEC Golden Target | Remington | 887 Nitro Magnum | |  Wesley Gerlich |
---
| | | | | | |
| --- | --- | --- | --- | --- | --- |
| October 23 | Elite Shotguns Golden Ticket | Mauser | M18 .30-06 | | |
| October 24 | Elite Shotguns Golden Ticket | Browning | 1911 .380 |  684844 |  John Lowe |
| October 25 | Elite Shotguns Golden Ticket | Winchester | XPR Scoped 7mm-08 |  609105 |  Rick Raindl |
| October 26 | Elite Shotguns Golden Ticket | Browning | A5 Hunter |  546337 |  John Keaton |
| October 28 | Elite Shotguns Golden Ticket | Mauser | M18 .30-06 | |  John Adams |
| October 29 | Elite Shotguns Golden Ticket | Browning | 1911 .380 | |  Kyle Minnoent |
| October 30 | Elite Shotguns Golden Ticket | Winchester | XPR Scoped 7mm-08 | |  Mark Freeman |
| October 31 | Elite Shotguns Golden Ticket | Browning | A5 Hunter | |  Rayne Mendez |
---
| | | | | | |
| --- | --- | --- | --- | --- | --- |
| October 25 | Beretta Challenge | Marlin | XT .17HMR |  675368 |  Ethan Starks |
| October 26 | Beretta Challenge | Remington | 597 .22 LR |  636823 |  Mark Dungan |
| October 27 | Beretta Challenge | Remington | 597 .22 LR |  550821 |  John Carbone |
| October 28 | Beretta Challenge | Remington | 597 .22 LR |  655895 |  Austin Kiemsteadt |
| October 29 | Beretta Challenge | Remington | 597 .22 LR | |  Daylon Mahn |
| October 30 | Beretta Challenge | Remington | 597 .22 LR | |  Erik Boehler |
| October 31 | Beretta Challenge | Mauser | M12 .300 Win Mag | |  Mark Goff |
| October 31 | Grand Prize Men | Beretta | 694 ACS | |  Don Padgett |
| October 31 | Grand Prize Ladies | Beretta | 694 ACS | |  Haley Satterwhite |
| October 31 | Grand Prize | Beretta | 92FS 9mm | |  Ryan Hensley |
---
| | | | | | |
| --- | --- | --- | --- | --- | --- |
| October 30 | Ladies Open | Winchester | SX4 12 Ga. | |  Haylyn Hanks |
---
| | | | | | |
| --- | --- | --- | --- | --- | --- |
| October 29 | Pre Survey | Winchester | SX4 12 Ga. |  608581 |  Scott Hudson |
| November 20 | Post Survey | Winchester | SX3 12 Ga. | | |
---