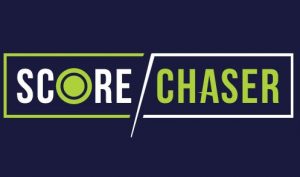 The National Shooting Complex has added Score Chaser to the portfolio of registration/scoring platforms it will use in the future for NSCA events. In 2023, the NSC will use Score Chaser for two flagship events it will host – the National Sporting Clays Championship and the Texas State Sporting Clays Championship. The 2022 National Championship registration is being managed by Winscore.
"Diversity in our skills and tools is important to NSCA, in order to have options for our many events and to assist our clubs in their choice of platform," said Michael Hampton Jr., NSCA Executive Director. "Score Chaser has quickly become a popular platform among our member clubs and shooters, so it behooves us to adopt it as an option as well."
Score Chaser was developed and launched in 2020 by Casey Chase, who has been a key member of the registration staff for NSCA events for many years. "We've built Score Chaser in a way that will allow for and promote growth within the sport and are excited to share that with the National Shooting Complex at the 2023 National Championship and Texas State. Our team of dedicated staff are available to help with technical support, squadding, and tournament questions."
For events being managed on Score Chaser, that platform will also manage squadding. For National Shooting Complex events using Winscore or other platforms, Amy Crow will continue to handle squadding. "Amy has done a remarkable job of managing squadding for our events, and we want to thank her for her expertise and diligent work on our events," said Hampton.
To register for the 2022 National Championship, members may go to winscoreonline.com. Registration will open for the 2023 National Championship during this year's event, and members will register at scorechaser.com.