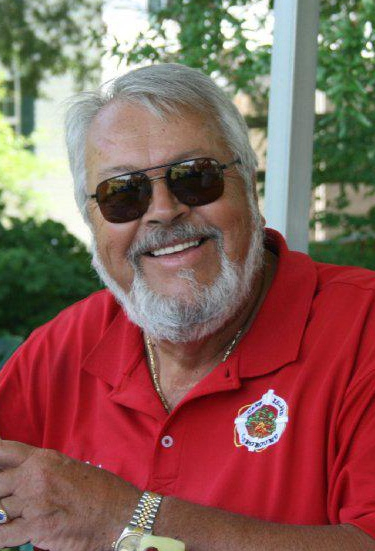 It is with great sadness that we report that Bob Lepor, a great friend and leader of NSCA, passed away on Tuesday, February 7, 2023, after several years of illness.
Members and staff of NSSA-NSCA knew Bob as a shooter, sportsman, and great competitor, but he was also a dedicated family man, fisherman, car-lover, hunter, and hard-working, successful businessman. Bob joined NSCA on March 14, 1994, shot 254,208 lifetime registered targets, and served in NSCA governance positions for many years. He served on the NSCA Executive Council from 2000-2013, including the Executive Council Chairmanship from 2006-2009.
Having been a friend of Hal duPont for many years, Bob was proud to receive the Hal duPont Service Award when he was inducted into the NSCA Hall of Fame in 2009. He made many contributions to the game of sporting clays and to the NSCA, much of which was behind-the-scenes work for which he never sought or received credit.
Bob will always be known as the first shooter to reach lifetime sporting clays target milestones of 100,000, 200,000 and 250,000. He began shooting registered targets in 1994 and, finding sporting clays a good way to regain his strength and stamina following an illness, reached 100,000 targets only six years later. In 1998, he famously shot 31,650 targets in one shoot year — another record — and followed that up with 20,550 in 1999 and 23,400 in 2000. He reached 200,000 targets in 2011 and the quarter-million milestone at high noon on Sunday, September 24, 2017, at the Delaware River Classic in his home state of New Jersey.
Bob built and operated Cape Island Resort, a family-oriented RV Park in New Jersey, for 45 years with his family until his retirement in December 2021. He also served in local and campground industry leadership positions.
His longtime friend, Louise Terry, expressed her admiration for Bob and sadness at his passing. "For me, as a close friend, I will miss him greatly," said Louise. I was privileged to work together with him for a number of years in various NSSA-NSCA governance positions. He was a one-of-a-kind guy! Godspeed, Bob!"
Bob is survived by his wife of 60 years, Marilyn; daughters Linda Carbone, Deborah Sawyer, and Suzanne Messina; son, Robert Lepor, Jr.; five grandchildren, three great grandchildren, and numerous other relatives. Mass of Christian Burial will be celebrated on Friday, February 17 at 1:30 p.m. in Our Lady Star of the Sea Church in Cape May, NJ. In lieu of flowers, memorial contributions are suggested to Love of Linda or to St. Jude Children's Research Hospital. Online condolences may be made at Spilker Funeral Home.
All of us at NSSA-NSCA send our deepest condolences to Bob's wonderful wife, Marilyn, and their family.