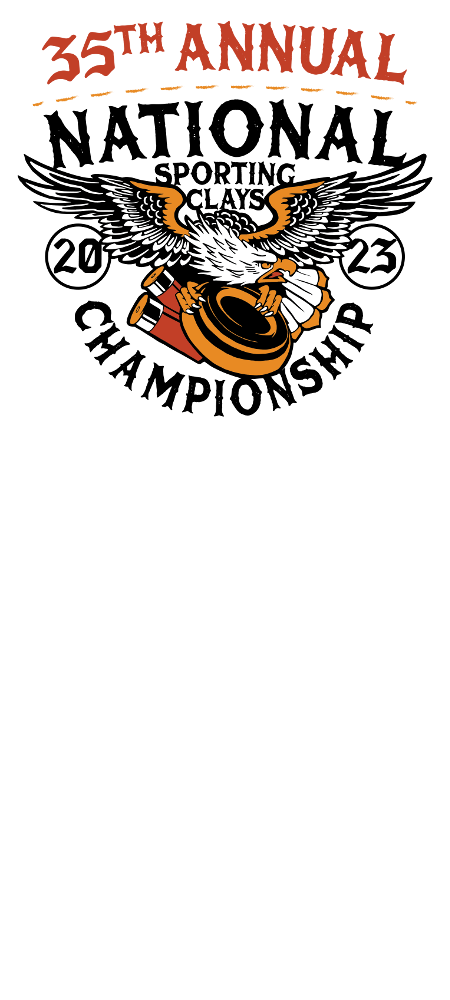 2023 National Sporting Clays Championship
October 21 – 29, 2023
National Shooting Complex
San Antonio, TX
---
October 19-27, 2024
---
Vendors
To become a vendor at the 2024 NSCA National Championship, contact Carolyn Russo 210-688-3371 Ext. 244 or email her at nscrv@nssa-nsca.com.
---
RV Park: Please be aware that we have changed our RV policies. To reserve an RV space, contact the National Shooting Complex at 210-688-3371 Ext. 244 or email at nscrv@nssa-nsca.com. The NSC RV Park is open year-round and may be available at daily rates for early arrival to and late departure from this event. More information about RV rentals.
---
Previous National Sporting Clays Champions
The NSCA maintains records of National Championship shoots dating from 1989. While in San Antonio at the National Shooting Complex, you can see the perpetual trophies of the National Championships and displays honoring the champions at the NSSA-NSCA Museum and Hall of Fame.