The previous shoot year has been processed, and 2020 Classification Cards are ready for members.
New in 2020: Your Member ID and Classification Card will not be mailed to you via U.S. mail. Instead, you can access them immediately by logging in to MyNSSA.com or MyNSCA.com. Navigate to the Members menu and choose My Home Page.
You'll see a page that looks like this: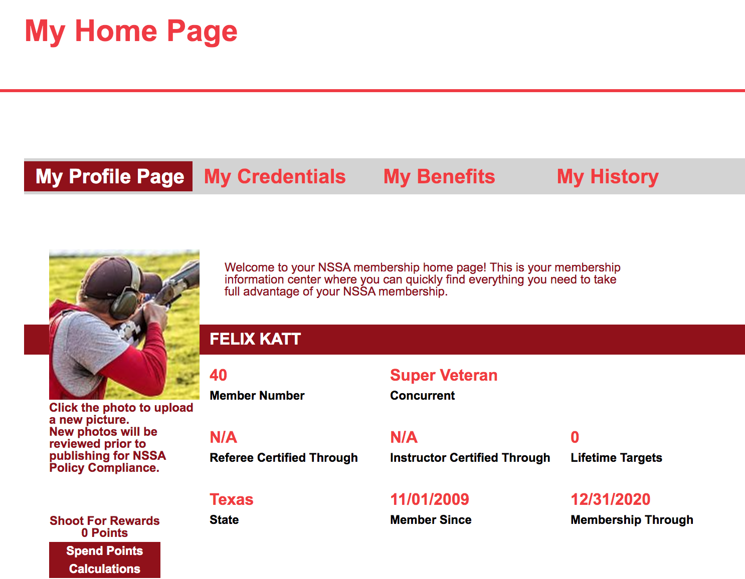 Once you're on the page, choose My Credentials to view and download your Member ID card and your 2020 Classification Card. Here's a tip: To keep your member card handy, you can download and store it in your smartphone for quick and easy proof of current membership at your next registered event.
Choose My Benefits to explore your new 2020 benefits, like discounts from Federal Ammunition and, soon, a special program from Sportsman's Insurance Agency, Inc. (for qualifying members).
Upload a photo. Explore the links. Read through the 2020 Member Benefits Guide. There's a lot to do within My Home Page, with more great programs coming in 2020.
In the past, if you needed a replacement card, you had to contact headquarters and wait for the mail. Now, new credentials are just a click away, anytime you need them!