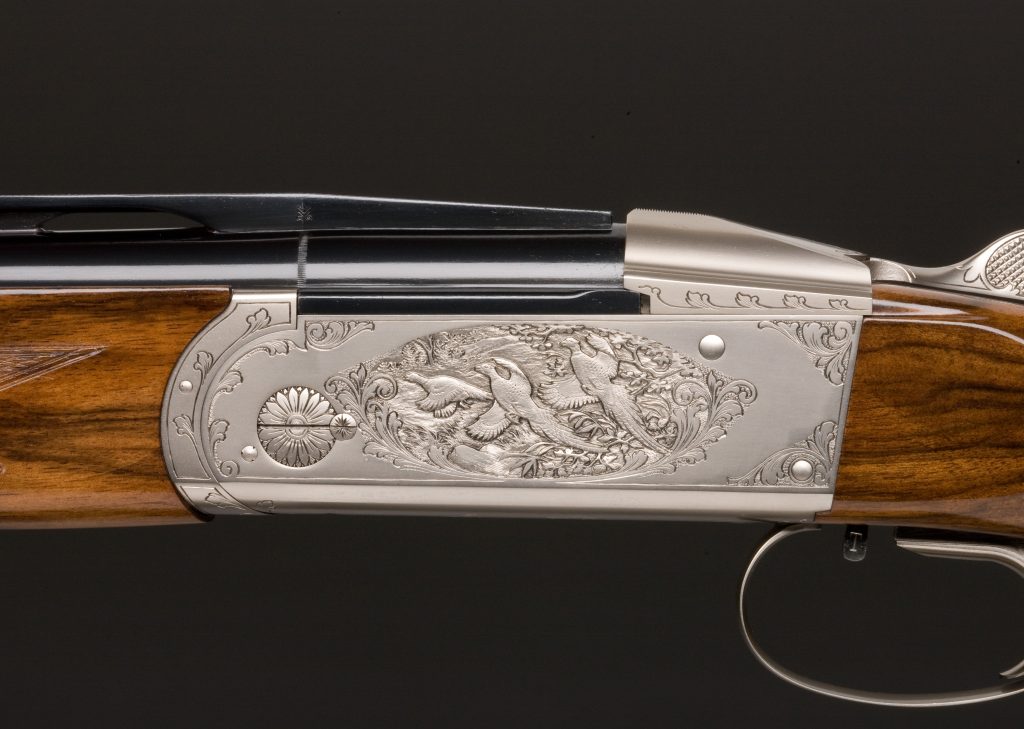 The annual Krieghoff K-80 shotgun raffle is now underway, with one lucky winner taking home a dream gun worth $22,745 when their ticket is drawn during the National Sporting Clays Championship. You do not have to be present to win.
Krieghoff has generously donated a K-80 Pro Sporter Parcours Special III with 30-inch O/U Pro Sporter barrels with adjustable rib. It will have an engraved nickel finish and #3FRA/#7 forend Pro Sporter stock of Cat003 wood.
The annual K-80 raffle is one of the major fundraisers for the USA Sporting Clays Team and also supports the Krieghoff All-American programs for both NSCA and NSSA. Only 455 tickets will be sold at $100 each. To purchase your tickets, call Glynne Moseley, 210-688-3371 ext. 270. The raffle is open only to U.S. residents.
Note: The Krieghoff shotgun winner must have a valid U.S. social security number, as NSSA-NSCA must collect tax and report the winning value to the IRS. We cannot ship firearms outside the U.S